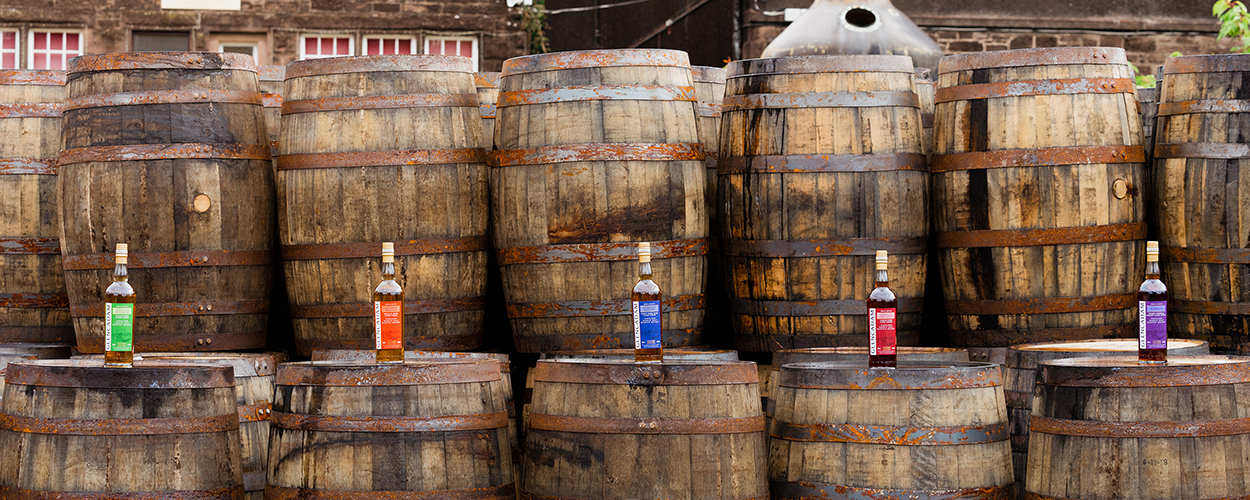 Glencadam Distillery announces new range of specially curated cask finishes
We are delighted to announce the release of a series of innovative non-age statement cask finishes to our portfolio.
The range features five unique finishes which put a spin on the core Glencadam characteristics.
Created in small batches by Master Distiller Robert Fleming, the single malt carefully selected for this collection has been matured in exceptional American oak ex-bourbon casks from the historic Glencadam dunnage warehouses - true to the signature distillery style. Each expression has then been finished in experimental casks, creating five distinctive taste profiles:
Glencadam Reserva PX – Pedro Ximénez Sherry Cask Finish
Glencadam Reserva de Porto Branco – White Port Cask Finish
Glencadam Reserva de Porto Tawny – Tawny Port Cask Finish
Glencadam Reservé de Bordeaux – Merlot Wine Cask Finish
Glencadam Reservé de Burgundy – Pinot Noir Wine Cask Finish
The Cask Finishes range follows the success of Glencadam's Reserva Andalucía Oloroso Sherry Cask Finish, which was recently awarded a string of impressive accolades, winning a Gold Outstanding award at IWSC by scoring an impressive 98/100 in both 2022 and 2023, as well as picking up a Gold medal at the 2023 International Spirits Challenge, also for the second consecutive year.